UPDATE:
I used my SLT3 Ethernet cable tester on both ends of my cable run. I now believe the problem is I punched the wrong color order on either the Patch Panel (or the keystone wall-jack).
I am a newbie with the SLT3 Ethernet cable tester, so I am unsure how to understand its reading. There are 2 units:
1. The "MASTER" (which has 1 column of lights for "1 2 3 4")
2. The "REMOTE" (which has 2 columns of lights for "1 2 3 4". The first column of numbers is for NORMAL, and the second for REVERSE).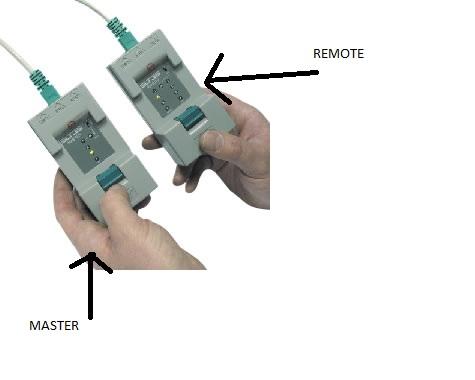 When I plug my cable run into each end, the MASTER unit lights up: 2, 3, 4. It never lights up 1. It keeps lighting up 2, 3, 4 over and over again (in green).
On the REMOTE unit, the reverse column lights up in RED: 3, 2, 1. It never lights up 4. It keeps repeating 3, 2, 1 over and over again.
I think this proves my cable wires are out of order.
I am more confident that I was able to follow the color codes on my RJ45 keystone wall jack/plate. It was quite easy to match the colors for "568A" standard.
My patch panel was a different story. My previous post (and more specifically, my previous thread) explains how I ended up punching the wires to the panel. I ended up putting them in the following order (from left to right on my panel):
WHITE/BLUE
BLUE
WHITE/GREEN
GREEN
WHITE/ORANGE
ORANGE
WHITE/BROWN
BROWN
The PDF manual for my patch panel can be found here:
http://www.computercablestore.com/PDF/ICRDSDPA10.pdf
Could an expert take a look at the diagram in my previous post, or the actual PDF manual itself (follow the URL link above), and tell me what order I should be punching down my wires on this patch panel?