My parents have dsl through frontier. the provided modem/router (Netgear 7550) wasn't sufficient enough to cover the whole house so I bought a router (D-Link DIR-657. Here are two drawings of the layout of the house and modem router locations.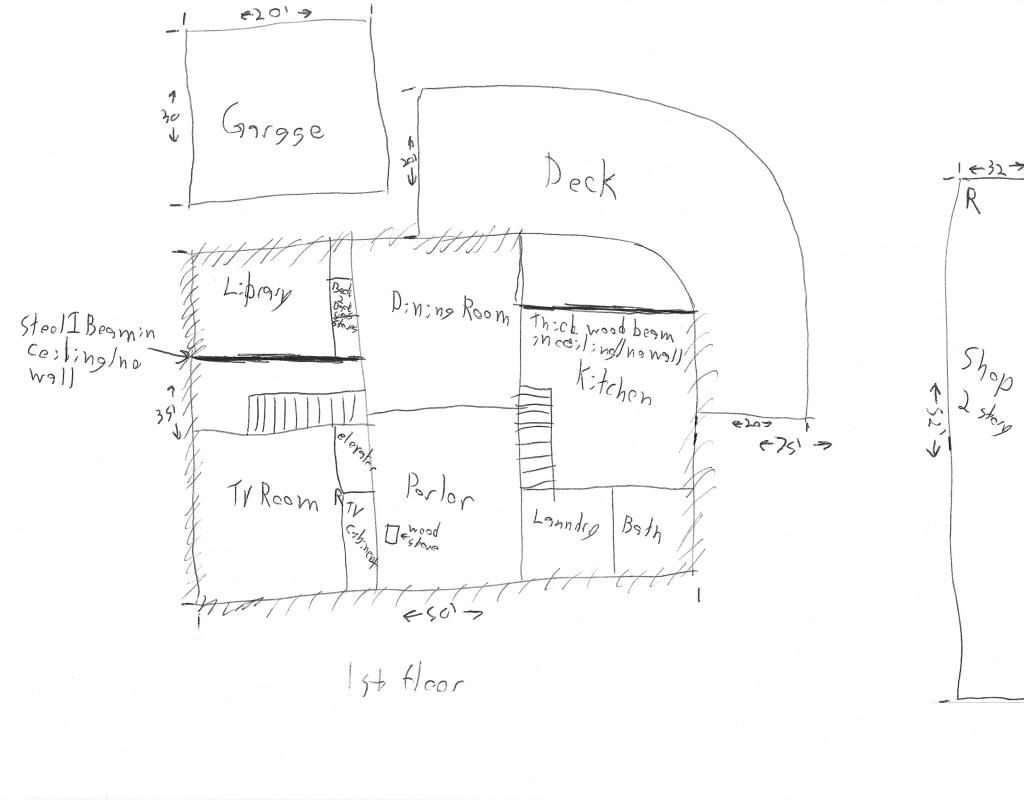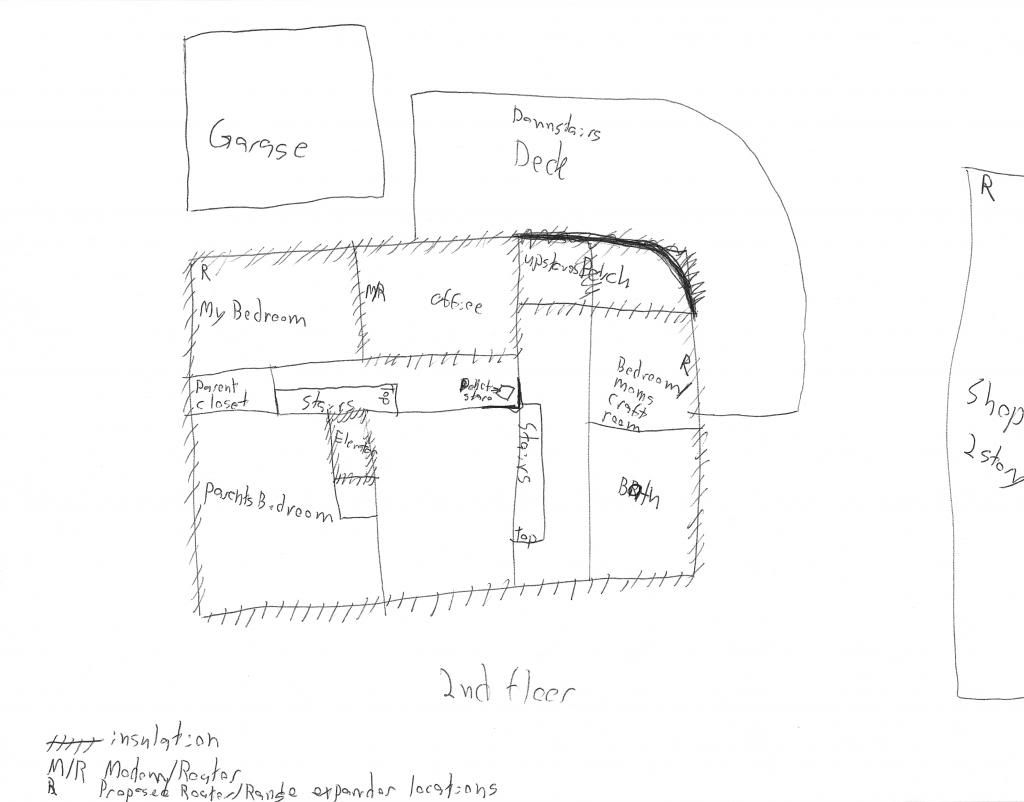 I originally tried putting the router in the same room as the modem but that made a marginal difference. now the router is in my room and the modem is still in the office so that a sufficient signal reaches the tv room. my proposed router locations are where I think it would be the best locations to get better wifi coverage along with getting internet to the shop which right now barely gets a signal.
so with that are my ideas for router placement ok or would there be better locations and what router/range expander would be best. if I can id like to leave the modem where its at and hardwire routers to it.